Webcasts
When is Predictive Coding Right for Your Case?
Original Broadcast Date: Wednesday, February 27, 2013
Cost: FREE
Sponsored by:
This webcast will focus primarily on the overall return on investment realized by using predictive coding and will shed light on the savings that can be achieved regardless of the size of the case.
The speakers will discuss how your company can leverage the power of predictive coding to streamline the document review process and reduce overall spend related to document review. They will also explore the different work flows that can be used with predictive coding, highlighting the benefit of flexible work flows that can be used in more cases regardless of the size of the document review. This webinar will also address and debunk many of the arguments that are often leveled against predictive coding – especially the unsubstantiated claim that predictive coding is only for "big cases."
Featured Speakers: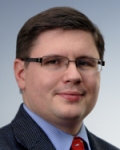 David Kessler
Partner
Fulbright & Jaworski L.L.P.
Mr. Kessler is co-head of the Firm's E-Discovery and Information Governance Practice. As a partner, he works with Fulbright's litigation group and focuses on e-discovery, information management, data privacy and intellectual property litigation. Mr. Kessler has represented companies in all areas of electronic discovery and information management. He focuses not only on tactical e-discovery issues in particular cases, but advises clients regarding strategic e-discovery portfolio management and data governance.
Drew Lewis
eDiscovery Counsel
Recommind
In his role as eDiscovery Counsel at Recommind, Mr. Lewis consults with outside counsel and in house legal departments about effective discovery strategies and the benefits of implementing predictive coding solutions. Prior to joining Recommind, he worked as a commercial litigator with Baker Donelson out of the firm's Nashville office. Mr. Lewis has handled all aspects of discovery in his representation of clients, and through his private practice developed a streamlined approach to discovery that was helpful in many clients being able to resolve their litigation favorably while still keeping costs in alignment with the budget of the client.