Webcasts
The Federal Trade Commission on Fraud, Deception, & Data Privacy Enforcement Actions
Date: Thursday, December 12, 2013
Time: 2pm ET | 11am PT
Cost: FREE
Sponsored by:
Join attorney Katherine E. McCarron, from the Federal Trade Commission's Division of Privacy and Identity Protection and Matthew D. Nelson, eDiscovery Counsel Symantec, for an in depth discussion of the FTC's efforts to protect consumer's data privacy rights through increased monitoring and enforcement activities. Discussion topics will include:
What kind of cases is the FTC targeting?
Guidelines for preventing data breaches
Responding to a Civil Investigative Demand (CID)
Every company faced with maintaining private personal information for employees or customers must understand the legal consequences of non-compliance. Attend this session to learn how to respond to FTC inquiries and how to protect yourself and your employer from the consequences of losing consumer data in the future.
Featured Speakers: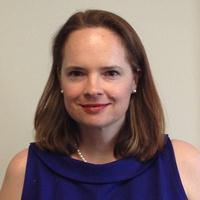 Katherine E. McCarron
Attorney
Federal Trade Commission
Katherine E. McCarron is an attorney with the Division of Privacy and Identity Protection in Bureau of Consumer Protection, at the Federal Trade Commission in Washington, D.C. This division of the Commission has responsibility for enforcing federal statutes and regulations that pertain to information security and consumer privacy. Ms. McCarron investigates and prosecutes violations of U.S. federal laws governing the privacy and security of consumer information and has worked on the FTC's enforcement actions under Section 5 of the Federal Trade Commission Act and the Fair Credit Reporting Act. Before joining the Commission staff, Ms. McCarron served as an assistant counsel in the U.S. House of Representatives Office of General Counsel. Prior to that, she was an associate with Wilmer Cutler Pickering Hale and Dorr LLP, focusing on corporate internal investigations and white collar criminal defense. Ms. McCarron served as a law clerk to the Honorable William W. Schwarzer of the U.S. District Court for the Northern District of California. She received her J.D., from Stanford Law School, her M.A., with distinction, from the London School of Economics and Political Science, and her B.A., cum laude, from Yale University.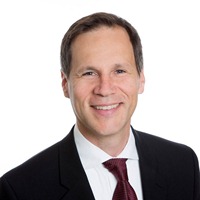 Matt Nelson, Esq.
eDiscovery Counsel
Symantec Intelligent Information Group
Matthew Nelson is the author of the legal industry's first straightforward overview of predictive coding technology titled: Predictive Coding for Dummies. He is an attorney and legal technology expert with more than a decade of experience helping organizations address electronic discovery, regulatory compliance, and other information governance related challenges. Mr. Nelson has written extensively about the impact of information growth on law and technology and his work has been widely distributed in publications including Forbes, Corporate Counsel, and the ABA Law & Technology Journal. He has also been invited to address a wide array of organizations including the American Corporate Counsel, Nevada's High Technology Crime Task Force, Stanford & Hastings Law Schools, and numerous mid-sized and Fortune 500 Corporations. He is a member of the Sedona Electronic Document Retention and Production Working Group, the Electronic Discovery Reference Model, and the California and Idaho State Bars.
Register Now!
Having issues seeing the form? Click here!
Questions?
Please email webcasts@summitpronets.com