Webcasts
Protecting Your ESI Blindside: Why a "Defensible Deletion" Offense is the Best Information Governance Defense
Original Broadcast Date: Wednesday, March 27, 2013
Cost: FREE
Sponsored by:
Organizations are constantly struggling to contain the blitz of ESI assaulting their infrastructure. The headlines are filled with stories of companies being thrown for a loss by jury verdicts, court judgments and eDiscovery sanctions because they failed to reduce their data stockpiles. Given this backdrop, can an offensive strategy of "defensible deletion" realistically protect the ESI "blindside" of organizations?
Join this interactive webcast, sponsored by Symantec, and gain a better understanding of these principles. Attend this online-only event and hear from the Honorable James C. Francis IV, U.S. District Court, Southern District of New York, Anne Kershaw, Founder and Senior Attorney, A. Kershaw Attorneys & Consultants, and Philip Favro, Discovery Counsel, Symantec Corp., as they discuss why the judiciary and the rules makers are encouraging organizations to dedicate the resources required for offensive, yet defensible deletion of ESI.
Featured Speakers: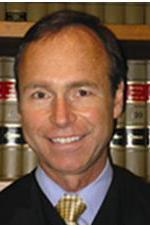 Honorable James C. Francis IV
U.S. District Court
Southern District of New York
Judge Francis has been a U.S. Magistrate Judge in the Southern District of New York since October 1985. He is also an adjunct professor at Fordham University School of Law. After his graduation from law school, Judge Francis clerked for the Hon. Robert L. Carter in the Southern District of New York. Judge Francis then joined the Civil Appeals and Law Reform Unit of the Legal Aid Society where he served as Director of the Disability Rights Unit. Judge Francis is the author of several articles that deal with electronic data and the law.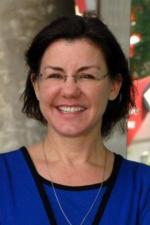 Anne E. Kershaw, Esq.
Founder
A. Kershaw, P.C. // Attorneys & Consultants
Anne Kershaw is the founder of A. Kershaw, P.C. // Attorneys & Consultants, a nationally recognized litigation management consulting firm. Anne Kershaw is an expert on reducing costs associated with accumulated legacy data and electronic discovery. Ms. Kershaw has been involved with high tech litigation management since 1993, taking management roles on national coordinating and trial counsel teams defending volume, multi-state, product liability claims.

Ms. Kershaw is a frequent lecturer and also the author of numerous published articles. She teaches at the Georgetown University E-Discovery Academy and is also a Faculty Member of Columbia University's Executive Master of Science in Information and Knowledge Strategy.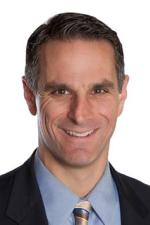 Philip Favro
Discovery Counsel
Symantec Corporation
Philip Favro brings over thirteen years of discovery expertise to his position as Discovery Counsel for Symantec Corp. Phil is a speaker, author, blogger and consultant on the challenges that electronic data have imposed on information retention and eDiscovery practices, and how to address those challenges in legal matters. Phil's expertise has been enhanced by his practice experience as a business litigation attorney in which he advised a variety of clients regarding complex discovery issues. Phil is a member of the California and Utah bars. He is an active member of the American Bar Association and also contributes to Working Groups 1 and 6 of The Sedona Conference.
Register now to access the on-demand version!
Having issues seeing the form? Click here!
Questions?
Please email webseminars@sbmedia.com