Webcasts
Mobile Devices and BYOD and the Impact on E-Discovery
Date: Tuesday, June 4, 2013
Time: 2pm ET | 11am PT
Cost: FREE
Sponsored by: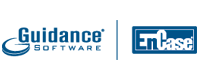 Web 1.0 was about web connectivity.
Web 2.0 was about social networking.
Web 3.0 is largely about mobile: tablets, cell phone and other mobile devices.
What is happening in communications and technology? Mobile is often referred to as Web 3.0 and its impact on e-discovery will be profound. How did we get to Web 3.0 and how is it different?
In short, mobile Web 3.0 has elements that build upon the discovery methodologies of prior eras, but it also has several distinct and different elements from what has come before. This new layer of communication and information can be and will be discoverable. Now we all have to think about the GPS tracker on our phones, our ability to capture video and audio from anywhere and have it location-tagged, and the always-on ubiquitous nature of our devices.
This webcast will discuss how BYOD is creating new forms of potentially relevant electronically stored information (ESI) and its impact on e-discovery and litigation.
Featured Speakers: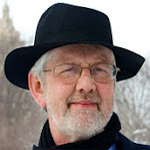 Chris Dale
Founder
E-Disclosure Information Project
Chris Dale was a litigation partner in London, then a litigation software developer and consultant before turning to commentary on electronic disclosure/discovery. He runs the E-Disclosure Information Project, which disseminates information about court rules, problems, and the technology to lawyers, clients, judges, and suppliers. He is a member of Senior Master Whitaker's Working Party, which drafted the new E-Disclosure Practice Direction and Electronic Documents Questionnaire. He writes the UK's only authoritative and objective web site and blog on the subject, and is a well-known speaker and commentator in the UK, the US, and other common law jurisdictions.

Bryant Bell
Senior Product Marketing Manager
Guidance Software
Bryant Bell has spent over 16 years in information technology and services as a global market strategist and a specialist in IT and legal services. He has over seven years experience in the field of e-discovery with such companies as Wolters Kluwer, EMC, and Adobe. In his current role as Senior Product Marketing Manager for E-Discovery, Bryant is known as a passionate evangelist for in-house e-discovery to reduce legal risks and cost for the enterprise.
Register now!
Having issues seeing the form? Click here!
Questions?
Please email webcasts@sbmedia.com