Webcasts
Is the best defense a good offense? How to proactively manage information governance to control eDiscovery
Date: Thursday, January 23, 2014
Time: 2pm ET | 11am PT
Cost: FREE
Sponsored by:

The sheer volume of enterprise data is permanently affecting how organizations prepare for eDiscovery. Even with advanced predictive analytics, it is fast becoming a mathematical impossibility to respond quickly and efficiently to a legal matter when nets are cast wide across many data silos. This webcast discusses information governance best practices that can help you proactively prepare for litigation, using methodologies that drive down time and cost while retaining quality and defensibility.
Featured Speakers:

Eric Crespolini
VP eDiscovery Solutions
HP Autonomy
As a part of HP Autonomy's information governance executive team, Eric Crespolini brings over a decade of experience building and leading teams of industry leaders in delivering e-discovery expertise to leading enterprises.
Prior to joining HP Autonomy, Mr. Crespolini was a member of the senior management team within the consulting group of Clearwell Systems (Symantec). He specializes in electronic discovery, computer forensics, and litigation management best practices, and has over a decade of experience in information technology management and consulting, including implementing enterprise-wide financial and project control systems as well as data warehousing, electronic collection, disaster planning, and operational process development.
He also has significant experience in business process re-engineering and performance based monitoring and reporting. He has been responsible for developing policies and procedures that streamline procurement, timekeeping, resource scheduling, project management, budgetary planning, and financial reporting. He also has significant experiences developing, testing and activating multi-level business continuity plans. He has been responsible for application development and operational process improvements and has been instrumental in aligning IT infrastructures with corporate business goals.
Mr. Crespolini earned his JD from Rutgers University, a BS in Actuarial Science from St. John's University, and also possesses an MBA in Corporate Finance.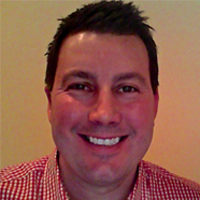 Roman Coleman
Information Governance Attorney
ViaLumina
Roman has led and consulted on numerous engagements to deliver information governance solutions focused on privacy, e-discovery, records management, litigation readiness, information security, data loss prevention and a myriad of information compliance legal requirements.
Roman maintains expertise in U.S. and international information compliance law including the European Union Privacy Directive, PCI, HIPAA, Gram Leach Bliley, HiTech, Sarbanes Oxley Section 404, and SEC 17a-4.
Before becoming an attorney, Mr. Coleman was a Six Sigma Black Belt for six years and continues to apply these methodical, empirical, and disciplined methodologies to develop successful governance programs.
Mr. Coleman lives in Chicago but is a licensed Attorney in Arizona. He received his Juris Doctor, from the University of Denver. Among the organizations he has worked for are GE Capital, The Coca Cola Company, CenturyLink, SunTrust Bank, and Zurich Insurance Group.
Register now!
Having issues seeing the form? Click here!
Questions?
Please email webcasts@sbmedia.com