Webcasts
International E-Discovery: Data Protection, Privacy & Cross-Border Issues
Date: Tuesday, June 24, 2014
Time: 2pm ET | 11am PT
Cost: FREE
Produced and sponsored by: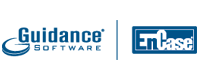 There has always been a conflict between U.S. discovery principles and those of other jurisdictions. Non-U.S. countries are increasingly concerned about data protection and privacy, both as an individual and corporate level and in legislation. On the heels of increasing trade between American companies and other countries come both more disputes and unwelcome attention from regulators.

Even in domestic litigation in the U.S., the costs of meeting the electronic demands of the Federal Rules of Civil Procedure and of the SEC, the DoJ, the FTC and other regulators are a significant challenge. Those rise significantly with increasing data protection and privacy restrictions, quite apart from the physical, cultural and geographical differences which are encountered by those responsible for the collection and processing of data with acceptable timescales and budgets.
Join us to learn more about:
How to anticipate jurisdictional restrictions
New ways to lower the time and expenses involved
The advantages of timely communication with the court or regulator
Alternative approaches, including how to avoid the "undue burden" charge.
Register now!
Featured Speakers:

Chris Dale
Founder
The eDisclosure Information Project
Chris Dale qualified as an English solicitor in 1980 after reading History at Oxford. He was a litigation partner in London and then a litigation software developer and litigation support consultant before turning to commentary on electronic disclosure / discovery.

Chris Dale He runs the eDisclosure Information Project which disseminates information about the court rules, the problems, and the technology to lawyers and their clients, to judges, and to suppliers. He was a member of Senior Master Whitaker's Working Party which drafted the 2010 eDisclosure Practice Direction and Electronic Documents Questionnaire.

He writes an authoritative and objective web site and blog on the subject and is a well-known speaker and commentator in the UK, the US and any jurisdiction which requires electronic discovery of documents.

Patrick Burke
Counsel
Reed Smith
As a member of Reed Smith's Records & E-Discovery Group, Patrick counsels clients on electronic discovery, digital investigations and evidence, information governance, data privacy, records management and cybersecurity risk, with a particular focus on cross-border electronic discovery and disclosure, European Union data protection and employee privacy. He advises clients regarding defensible identification, preservation, collection, processing, analytics, review and production of electronically stored information, as well as negotiations, meet-and-confer and litigating e-discovery issues. He also counsels clients on managing legal risks associated with data privacy and cybersecurity through improved awareness, upgraded corporate policies, policy enforcement and appropriate technologies.

Since earning his law degree in 1987, Patrick has practiced as a litigator at a number of major law firms as well as serving as in-house counsel at technology and e-discovery companies. Immediately prior to joining Reed Smith, Patrick was a Senior Director and Assistant General Counsel at Guidance Software, the makers of EnCase digital investigation technology, where he served as a respected advisor to companies, government agencies and military and law enforcement organizations worldwide on implementation of defensible in-house e-discovery processes and digital investigations, data privacy, information governance and IT security.

Patrick is an Adjunct Professor at the Benjamin N. Cardozo School of Law (New York City) where he teaches "E-Discovery, Digital Evidence and Computer Forensics." He holds the Certified Information Privacy Professional/Europe (CIPP/E) certification for expertise in European data privacy from the International Association of Privacy Professionals.

Scott M. Cohen
Director of E-Discovery Support Services
Winston & Strawn LLP.
Mr. Cohen is responsible for all aspects of the Firm's litigation support technology, electronic discovery operations and document review center management. Throughout his career, Mr. Cohen has worked in a consultative capacity with law firms and corporate legal departments enabling them to effectively leverage technology in all legal practice areas. With a focus on electronic discovery, records management, and litigation readiness, Scott advises firm lawyers and clients on a wide variety of technical issues relating to discovery in complex litigation. Mr. Cohen is a frequent writer and speaker on a variety of topics ranging from electronic discovery best practices and legal cost control to leadership development, performance management and staff mentoring in legal organizations.

Prior to joining Winston & Strawn, Mr. Cohen was the Practice Support Director for Proskauer Rose where he was responsible for the development and operation of the firm's practice support department. Mr. Cohen also served as the Director of Information Technology for MetLife where he was responsible for providing general technology and litigation support services to the corporation's large and geographically dispersed legal, records and internal audit departments.

Chad McManamy
Assistant General Counsel
Guidance Software
Register now!
Having issues seeing the form? Click here!
Questions?
Please email webcasts@sbmedia.com