Webcasts
In-House Counsel Survey Results – Top Three Trends in E-Discovery
Date: Wednesday, March 26, 2014
Time: 2pm ET | 11am PT
Cost: FREE
Produced and sponsored by: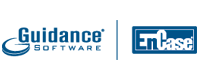 Is there an ideal corporate model for e-discovery? One that can evolve as new challenges emerge, but still provide budget certainty and process efficiency?
A recent survey of in-house counsel indicated that the hot trends were the use of in-house review to reduce costs, the need for discovery in the cloud and the importance of enterprise support of bring your own device (BYOD).
This webinar will present the findings of this recent study. A recognized panel of experts will provide context on why these trends are important and considerations in deploying in-house review as well as strategies for supporting the Cloud and BYOD technologies.
The panel will discuss:
The most significant e-discovery challenges for corporate counsel
The ramifications of BYOD for e-discovery and information risk
Workable approaches to cloud e-discovery
How in-house review delivers significant cost savings and process oversight
Register now!
Featured Speakers:

Justin Somaini
Chief Trust Officer
Box, Inc
Mr. Justin Somaini has been Chief Trust Officer of Box, Inc. since April 2013. Mr. Somaini created and held the role of Chief Information Security Officer (CISO) at Yahoo!, driving security planning and operations for the company, which serves more than 700 million consumers worldwide. Prior to Yahoo!, he was CISO of Symantec. He developed the company's Information Security Enterprise Risk Management process, worked cross-functionally to manage critical incidents to resolution and drove implementation of controls for both a significant threat environment and regulatory needs. In addition to his roles at Yahoo! and Symantec, Mr. Somaini was Director of Information Security at Verisign and an advisor to Palo Alto Networks.

Mark Harrington
Corporate Secretary and General Counsel
Guidance Software
Bringing 15 years of business and legal experience to his position, Corporate Secretary and General Counsel, Mark E. Harrington oversees worldwide legal responsibility for the Company. Previously, Harrington held the position of Associate General Counsel where he managed a variety of legal matters including licensing, insurance, intellectual property, export compliance, marketing, litigation and general corporate activities.

Prior to joining Guidance Software, Harrington was a Senior Attorney at Intel Corporation where he worked on complex intellectual property agreements, mergers and acquisitions and general corporate matters. Harrington also worked on electronic discovery and litigation matters for the law firm of Munger, Tolles and Olson in Los Angeles. Harrington received his juris doctorate degree from Southwestern University School of Law, and his undergraduate degree from the University of California, Los Angeles. He is an Adjunct Faculty member of the Los Angeles Community College District and Vice President of the Southern California Chapter of the Association of Corporate Counsel. Additionally, he frequently lectures at colleges, industry conferences and has written on a wide range of legal issues relating to business law, mergers and acquisitions, protecting corporate assets and intellectual property.

Chris Kruse
Vice President, eDiscovery
Guidance Software
Register now!
Having issues seeing the form? Click here!
Questions?
Please email webcasts@sbmedia.com