Webcasts
E-Discovery FYI for BYOD Corporations
Date: Wednesday, August 14, 2013
Time: 2pm ET | 11am PT
Cost: FREE
Sponsored by:
The "bring your own device" (BYOD) trend and its impact on e-discovery is a top concern for inside counsel, according to the 2013 Advice from Counsel study. On the one hand, companies want to enable choice among a mobile workforce, yet on the other hand, legal and compliance teams have very real concerns about security and the ability to identify, preserve and collect data in relation to e-discovery matters. What is the right mix of policy, process and technical expertise corporations should have in place to effectively handle e-discovery in a BYOD workplace?
Attend this webcast to learn:
Best practices for developing, implementing and auditing BYOD policies
Technical checklist for identifying, preserving and collecting BYOD data
Case study examples of common investigative scenarios
Register now!
Featured Speaker: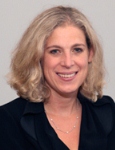 Ronni Solomon
Partner
King & Spalding
Ronni Solomon is a Partner in King & Spalding's Atlanta office and head of the firm's E-Discovery Practice. She focuses her practice on the management of major discovery matters. Ms. Solomon serves as National E-Discovery Counsel for large corporations providing guidance on e-discovery issues, including both litigation preparedness and discovery strategy in active litigation. She was recognized by Chambers USA: America's Leading Lawyers for Business 2013 edition as one of 20 experts on e-discovery in the United States. Chambers noted that she received "extensive praise" from clients for her "superior expertise in e-discovery issues." She has been quoted in a number of publications on e-discovery issues, including The Wall Street Journal, the American Bar Association's Litigation News and the Atlanta Business Chronicle, and has written e-discovery articles featured onlaw.com.

Ms. Solomon also works with clients to develop records management policies and records retention schedules and otherwise provide records and information management consulting. In one engagement for a Fortune 20 company, she managed the audit of record retention schedules involving the recordkeeping laws of over 30 countries.

Ms. Solomon has been a litigator for more than eighteen years. Prior to joining King & Spalding, she was a corporate discovery specialist for one of the largest e-discovery companies in the industry where she advised and consulted with in-house counsel of large corporations on electronic discovery strategies. She leverages the knowledge she gained on the vendor side to help clients select the most efficient e-discovery tools and strategies and significantly reduce their total vendor and review costs. Ms. Solomon is active in electronic discovery and records management industry groups. Ms. Solomon is a member of The Sedona Conference Working Group on Electronic Document Retention and Production and is Co-Senior Editor of The Sedona Conference's publication, Social Media Primer. She was co-chair of the Electronic Discovery Subcommittee of the Pretrial Practice and Discovery Committee of the Litigation Section of the American Bar Association. She was appointed by U.S. District Court Judge Timothy Batten to be on a committee to provide recommendations to the U.S. District Court for the Northern District of Georgia regarding amending its local rules to address e-discovery issues.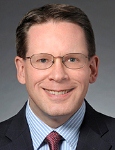 Martin Tully
Partner
KattenMuchinRosenman LLP
Martin T. Tully is the national head of Katten's Electronic Discovery and Information Governance practice, which helps clients stay ahead of the curve with respect to developing law, technology and best practices concerning electronic discovery in litigation and regulatory matters, document retention practices and successfully navigating state and federal requirements pertaining to the preservation and production of electronically stored information (ESI). He is an active member of the Sedona Conference Working Group 1, the Seventh Circuit E-Discovery Pilot Program Committee and writes periodic technology tips for litigators in the American Bar Association (ABA) publication Technology for the Litigator.

First and foremost, Martin is a veteran trial lawyer with comprehensive, national experience representing companies of various sizes in complex commercial litigation concerning a broad array of industries. Through prudent planning and preparation, he positions clients for a favorable outcome, whether at final judgment or at any point en route. Martin has represented clients in a variety of matters involving contract disputes, business torts, antitrust claims, actions for emergency and injunctive relief, breach of representations and warranties, breach of fiduciary duty, trade secrets, restrictive covenants, defamation, energy law, toxic torts, executive-level employment disputes and consumer class action defense. He often tries cases involving multiple parties with multiple claims in multiple jurisdictions.

Martin is also experienced in alternative dispute resolution, achieving favorable awards and results for clients in both arbitration and mediation proceedings under the rules of the American Arbitration Association, JAMS Resolution Centers and court-mandated dispute resolution programs.

Martin also currently serves as the head of litigation associate training for Katten's Chicago office.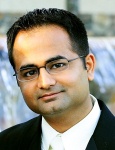 Veeral Gosalia
Senior Managing Director
FTI Technology
Veeral Gosalia is a senior managing director in the FTI Technology segment and is based in New York. Mr. Gosalia's areas of expertise include data preservation, data analysis, computer forensics and e-discovery. Mr. Gosalia has extensive experience in EU data privacy issues and has been an expert witness. Prior to joining FTI, Mr. Gosalia worked at Deloitte & Touche. Mr. Gosalia received his Bachelors in Business Administration degree in computer information systems at Baruch College.