Webcasts
Designing Your Spend Architecture – A Blueprint to Create A Manageable Process
Date: Tuesday, March 12, 2013
Time: 2pm ET | 11am PT
Cost: FREE
Sponsored by: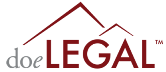 Featured Speakers: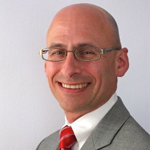 Marc Frohman
Partner
Frohman & Associates, LLC
Seasoned "hands-on" business/corporate counsel with public and private company experience, providing fractional general counsel, project management and general commercial legal services. A true business-partner with an understanding of how to optimize value in the business/legal relationship.
Former Corporate General Counsel and Corporate Secretary for Fortune 700 company. Broad-based in-house counsel experience with public and private global companies engaged in manufacturing, environmental engineering/project management, equipment finance and transportation equipment leasing. Responsibilities have included corporate secretary, mergers and acquisitions, corporate finance transactions, law department structuring and management, litigation management, equipment financing, business operations, real estate, technology issues, global legal support, project joint ventures, government contracting and compliance. Highly valued business team member with consistent record of achievement, delivering pro-active, results-oriented legal support and providing strategic legal advice for significant acquisitions, commercial transactions, operations, projects and dispute management. Recognized for innovative and entrepreneurial contributions, leadership and judgment.
Specialties: Commercial contracts, mergers and acquisitions, joint ventures, corporate governance, litigation management, law department management, equipment financing, leasing, syndication, private and public company legal advice, general transactions, compliance, engineering, construction, renewable energy, IP, software licensing, dispute resolution, real estate, international transactions, sourcing, manufacturing, electronics.
David Haines
Director, Legal Solutions
Littler
David is considered an industry leader and expert in the efficient & cost-effective delivery of legal solutions for corporate counsel. His focus is on Case Management, Discovery SaaS, Professional services & innovative solutions to solve corporate legal challenges. His leadership and knowledge of Best Practices grew from an early commitment to working with and building teams of experts to study the enduring practices of successful individuals and companies, benchmarking, measuring & executing to control costs in discovery.
As an early innovator in Electronic Discovery, Early Case Assessment, Case & Matter Management, Information Systems Security, and Software as a Service (SaaS) technology solutions, he shares knowledge and experience with a passion for driving operational efficiency. David has completed Six Sigma training in business performance and is Balance Scorecard certified. David's specialties in the legal world include: strategic case management solutions & services; business development; electronic evidence management; attorney review; predictive coding; the FRCP in support of Expert Witness Testimony; and legal technologies that drive operational efficiency for corporations faced with investigatory matter, litigation, and dispute resolution. David is Director, Legal Solutions at Littler Mendelson, one of the world's largest labor and employment firms devoted exclusively to representing corporations, agencies, management. He leads business growth and development for Littler's award-winning Littler CaseSmart(r) Case Management solution.
David has also worked with McGraw-Hill/Data Resources, The New York Times, Pitney Bowes, Electronic Evidence Discovery, and Exterro, where he has developed best practices for discovery, the EDRM (Electronic Discovery Reference Model) and information management. David's greatest satisfaction comes from his work on the boards of non-profit, charitable organizations providing medical and financial aide to people in need, especially refugees displaced by war or climactic events, carrying on the legacy of his family in Asia and Latin America.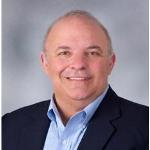 Thomas Russo
President and CEO
doeLEGAL, LLC
Mr. Russo is a recognized leading professional that has made an indelible mark by leveraging technology to improve and enhance the way corporations and firms do business in the 21 Century. Imaginative, proactive, and innovative characteristics are the hallmarks of his management approach to the industries he serves. Focused highly on corporate legal departments and law firms, Mr. Russo excels in re-engineering the workflow to cut costs and increase productivity. Working with global entities, Mr. Russo transformed the business model by adding further capabilities to use his products and services on a world-wide scale. Using his extensive background in office technology, creative thinking, and new product development, Mr. Russo leads doeLEGAL, LLC as a world-renown application service provider (ASP), hosting numerous proprietary and top-tier off-the-shelf (OTS) products for many of the world's largest corporations and law firms.
Mr. Russo's ability to deliver cost-cutting solutions while increasing effectiveness has made an exceptional name for doeLEGAL in the legal community. Currently Mr. Russo also passes on his knowledge to the next generation of legal professionals by teaching his methods of technology innovations to Widener University Law School students at their Wilmington, Delaware campus. There he co-founded the Corporate Counsel Technology Institute (CCTI). Mr. Russo was instrumental in developing the curriculum focused on using technology to aid litigation. As President and CEO of doeLEGAL, his responsibilities include effectively developing and managing global corporate clients including Fortune 100 corporations, universities, and private law firms. He is involved in constantly developing more cost-efficient methods to provide technology solutions to meet changing industry needs. Tom continues to be an active member of many legal affiliations where his expertise is highly valued as a thought leader on legal services.
His responsibilities as an Adjunct Professor at Widener University School of Law include creating a new curriculum to teach technology innovations used in litigation and eDiscovery to third-year law students. Here he also co-founded the Corporate Counsel Technology Institute (CCTI). Tom also is a founding member of Office Products Dealers Association (OPDA) which was founded in the mid-70's by a group of former Remington Rand marketing and sales managers for the purpose of sharing common business philosophies and strategies as well as common obstacles and challenges associated with the operation of an independent business.