Webcasts
Cybersecurity 101 for Legal Professionals
Date: Wednesday, August 13, 2014
Time: 2pm ET | 11am PT
Cost: FREE
Produced and sponsored by:

Law firms are a well-known point of weakness for the world's most sensitive data. Firms often do little to shield their clients' information from breach and in fact actively engage in practices that expose it unnecessarily.
Don't you want to go to great lengths to protect your sensitive information much like your clients do?
Join this webcast to learn the legal lay of the land and to see if you (or the law firms you work with) are the weakest link.
Register now!
Featured Speaker: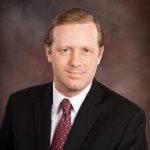 Lucas Zaichkowsky
Enterprise Defense Architect
AccessData
Lucas Zaichkowsky is the Enterprise Defense Architect at AccessData, responsible for providing expert guidance on the topic of Cybersecurity. Prior to joining AccessData, Lucas was a Technical Engineer at Mandiant where he worked with Fortune 500 organizations, the Defense Industrial Base, and government institutions to deploy measures designed to defend against the worlds most sophisticated attack groups.
Register now
Having issues seeing the form? Click here!
Questions?
Please email webcasts@sbmedia.com