Webcasts
Advanced Information Governance: Reduce the Pain of Your Next Case
Date: Monday, March 18, 2013
Time: 2pm ET | 11am PT
Cost: FREE
Sponsored by: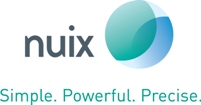 By the time a summons arrives, it's usually too late to fix the hidden risks and problems in your data. But there will always be a next time, so it pays to prepare. Learn how organizations are advancing information governance to reduce the pain of eDiscovery and avoid the difficulties of previous litigation experiences. Each of these panelists has a fascinating case study to share - with significant business value outcomes and information governance lessons.
Register now!
Featured Speakers:

Barclay Blair
President and Founder
ViaLumina
Barclay T. Blair is an advisor to Fortune 500 companies, software and hardware vendors, and government institutions, and is an author, speaker, and internationally recognized authority on information governance. Barclay has led several high-profile consulting engagements at the world's leading institutions to help them globally transform the way they manage information. He is the award-winning author of several books, including the upcoming "Information Governance for Dummies."

Duke Alden
Vice President, Global Governance
Aon
Duke Alden is the global lead of Information Governance for Aon, a global provider of insurance brokerage, reinsurance brokerage, and human resource services with over 61,000 employees in 500 offices across 120 countries. Duke and his global team oversee policy development, program governance, end-user education, and process design for Aon's converged Information Governance organization which encompasses records management, discovery process strategy, and data forensics.

Bob Lewis
Director Cyber Forensics & Investigations
Barclays
Bob Lewis is the Global Director of Cyber Forensics & Investigations at Barclays Bank. Prior to joining Barclays, Bob served as an operational team leader within both the Serious and Organised Crime Agency (SOCA) and its precursor agency the National Hi-Tech Crime Unit (NHTCU). Additionally he also led forensic teams within the Royal Air Force Police and Risk Advisory Group. Where, he specialized in all aspects of Counter Intelligence operations with particular emphasis on computer forensics and security work. Bob has led a team of internationally renowned investigators since 2002 and specialises in providing a forensic overview of investigations.

Stephen L. Stewart
Chief Technology Officer
Nuix
Stephen L. Stewart is the Chief technology Officer at Nuix and has over 15 years of experience working with both public and private sector organizations to provide solutions for their email, file, and document management/archiving challenges. These experiences have taken him from the boardroom to the raised floor of the data center to ensure that the appropriate solution is implemented. In the process, Stephen has helped numerous financial institutions to develop, design, and implement solutions to meet both their storage and regulatory requirements.