Webcasts
2017 Legal Hold and Data Preservation Benchmark Survey Results
Date: Wednesday, August 2, 2017
Time: 1pm ET | 10am PT
Cost: FREE
Produced and Sponsored by:

Now in its fifth year, the 2017 Legal Hold and Data Preservation Benchmark Survey is the most extensive survey focused on how in-house legal professionals solve data preservation and collections. The survey explores processes and attitudes toward preservation and e-discovery from the largest sample of corporate legal teams contacted annually.
This complimentary webcast will explore what the evidence says about current e-discovery industry trends — and how your company compares. You will hear from in-house experts as well as seasoned e-discovery luminaries to gain insights on optimizing your own process to meet and exceed the status quo.
You will leave this webcast with a better understanding of:
Trends in demographics, processes, common pain points and risks associated with legal holds and data preservation
Biggest obstacles and opportunities facing e-discovery legal professionals today
Best practices for taking control of legal hold and data preservation technology, workflow and overall strategy
Tips for using findings to improve your own e-discovery success plan for the future
Get the practical research you can use to add efficiency, save costs and improve legal outcomes for your organization. Reserve your spot today.
Register Now!
Featured Speakers: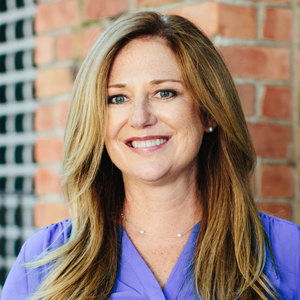 Wendy R. Riggs
Senior Advisor​
Keesal, Young & Logan
Wendy Riggs is a Senior Advisor and Certified eDiscovery Specialist (CEDS) with Keesal, Young & Logan's (KYL) San Francisco Office. Wendy launched the Compliance, Operations and Data Control Advisory (CODA) division, bringing her extensive in-house legal operations experience to complement KYL's established reputation for innovation and excellence in litigation and technology. Wendy and the KYL-CODA team partner with clients to identify opportunities to reduce risk and increase efficiencies by leveraging their best-in-class legal technology, eDiscovery and process improvement expertise. Prior to joining the KYL-CODA division in 2017, Wendy oversaw eDiscovery and legal operations at Twitter and Zynga.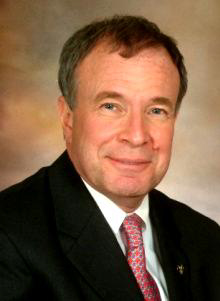 Ronald J. Hedges
Advisory Board of Digital Discovery & e-Evidence
Ronald J. Hedges served as a United States Magistrate Judge in the District of New Jersey from 1986 to 2007. He is the chair of the Advisory Board of Digital Discovery & e-Evidence, a Bloomberg BNA publication. Mr. Hedges has authored numerous articles on electronic information. Among other things, he is a coauthor of both editions of the Federal Judicial Center publication, Managing Discovery of Electronic Information: A Pocket Guide for Judges and is a senior editor of the editions of The Sedona Conference Cooperation Proclamation: Resources for the Judiciary. Mr. Hedges taught e-discovery at Georgetown University Law Center, Seton Hall School of Law and Rutgers School of Law-Newark. He has served as a special master, mediator, and arbitrator.


Brad Harris
VP of Product
Zapproved LLC
Brad has more than 30 years of experience in the high technology and enterprise software sectors, including assisting Fortune 1000 companies enhance their e-discovery preparedness through technology and process improvement. Brad is a frequent author and speaker on data preservation and e-discovery issues, including articles in National Law Journal, Corporate Counsel, Metropolitan Corporate Counsel and Information Management and presentations at leading industry events such as LegalTech New York.
Register now!
Having issues seeing the form? Click here!
Questions?
Please email webcasts@alm.com